Get a real flavour for Stratford with our Culinary Adventures
Are you serious about food? Because in Stratford, "serious" doesn't begin to describe it. For us, food is completely infused with pleasure, pride, joy, and heritage. So when you want a real culinary adventure, Stratford is the first place you should think of—especially if you want to do even more than savour.
We offer exclusive programmes that provide insight into such delicious things as working with chocolate, blending and tasting teas or foraging wild edibles. Come and take part in professional guided workshops in a personalized atmosphere that will allow you a rare opportunity to interact with our culinary experts. It's the perfect way to get a real taste of our town.

Herbal Infusions for your Health
Share the time-honoured tradition of infusing healing herbs. Experience the ancient rituals and learn the current studies on the health benefits. Taste local flavours of herbal teas that will calm, build immunity, detox and heal - guide to blending selected herbs as you create your own signature blend to home brew.
Cost: $75 per person (+ HST)
Location: Stratford Tea Leaves, 433 Erie Street, Stratford, ON
Website: stratfordtealeaves.com

Foraging for Wild Edibles
Join seasoned forager Peter Blush as he searches for wild edible plants and mushrooms along southwestern Ontario's Avon and Thames River Trails.
Learn how to identify, harvest and, most of all, cook and taste these delicious wild delicacies on Puck's Plenty's Foraging Tours, rated as one of the top foraging food spots in the world by Travel & Leisure Magazine.
Phone: (519) 271-3726
Contact: Peter Blush
Professional Forager

Rheo Thompson's Authentic Truffle Making Workshop
Stratford's original candy store invites you behind the scenes for a hands-on truffle-making workshop. Alongside the candy maker, garner time-honoured techniques, infuse rich flavours and create authentic truffles. Take away your freshly made bonbons, tips and recipes to create a new tradition with friends.
Cost: $60 per person (+HST)
Location: Rheo Thompson Candies, 55 Albert Street, Stratford, ON
Website: rheothompson.com

The Art of Pairing Tea & Honey
The Art of Tea, rich and varied, comes to life. Experience tea tasting techniques as you are guided through an exotic formal tasting of teas designed by Canada's tea sommelier and paired with several types of local Perth County honey. Learn to recognize and compare different flavours, textures and sensations.
Cost: $35 per person (+HST)
Location: Stratford Tea Leaves, 433 Erie Street, Stratford, ON
Website: stratfordtealeaves.com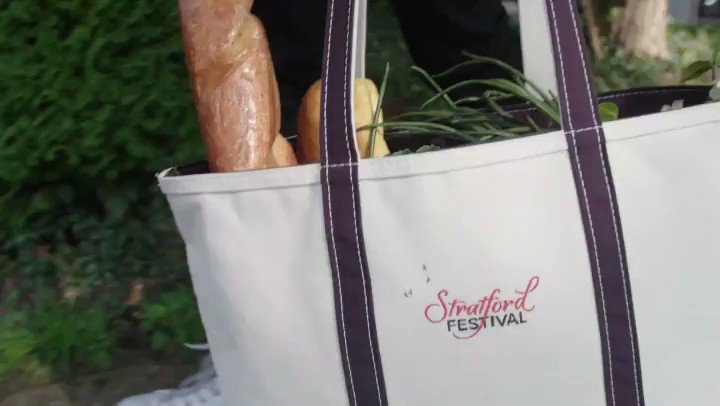 RT @StratfordON : We are so excited for STRATFEST@HOME @stratfest ⁣Subscribe now! stratfordfestival.ca/AtHome pic.twitter.com/nuUpN874NQ
1 day ago