WELCOME TO SUNSET DINER! The Sunset Diner is an absolutely authentic diner at the far west end of St. Marys, on Queen St W. Since the 1950s, this diner has served four generations …
Read More
Location: 343 Queen St W, St. Marys N4X 1C2
Phone: 519-284-1040
Website: sunsetdiner.ca/
---
Located in the heart of downtown Stratford Bentley's has long been a favourite bar and restaurant for visitors and Stratford locals. Known for great beer terrific food …
Read More
Location: 99 Ontario Street, Stratford N5A 3H1
Phone: 519-271-1121
Website: bentleysbarinn.ca
---
Currently open for TAKEOUT ONLY and operating out of Mercer location (108 Ontario St) - Thursday - Saturday from 4:30 pm - 7:30 pm. Great food! Specializing in sandwiches …
Read More
Location: 51 York Street, Stratford N5A 1A1
Phone: (519) 273-7041
Website: yorkstreetkitchen.com
---
As seen on the Food Network's show YOU GOTTA EAT HERE! Come in and enjoy old-fashioned meals and homemade Mennonite baking in the heart of Amish country. We are located …
Read More
Location: 4060 Perth Line 72, Millbank N0K 1L0
Phone: 519 595-4407
Website: annamaes.ca
---
Welcome to Jobsite Brewing Co -Taproom/Bottle shop with wood fired pizza!!! A company started by Dave Oldenburger and Phil Buhler with a conversation during break at a construction …
Read More
Location: 45 Cambria Street, Stratford N5A 1G8
Phone: 519-305-3335
Website: jobsitebrewing.ca/
---
Molly Bloom's provides Stratford's only Irish Pub-style dining experience (from the menu, to the atmosphere, to the wide selection of draught beers to the amazing …
Read More
Location: 26 Brunswick Street, Stratford N5A 3L8
Phone: 519 271-2778
Website: mollybloomsstratford.com
---
Welcome to the 2018 golf season! We're looking forward to seeing members and guests on the course honing their skills and reconnecting with golfing friends and our fabulous …
Read More
Location: 81 Frances Street, Mitchell N0K 1N0
Phone: 519-348-8991
Website: mitchellgolfclub.com
---
At the alley cat Cafe, we are proud to be the only cat cafe in Stratford, Ontario. We are one of only a couple of Cat Cafes in Ontario. Whether you are looking for a calm,
Read More
Location: 1 Market Place, Stratford N5A 1A4
Phone: 519-305-3344
Website: alleycatcafe.ca/our-cafe
---
At The Pulp we specialize in high quality healthy, fresh smoothies and cold pressed juice with a selection of vegetarian food and snack options, as well as grab & go for …
Read More
Location: 10 Downie Street, Stratford N5A 1W5
Phone: 519-305-7857
Website: thepulp.ca
---
Oh HEY. Welcome! Grounded is a company creating fresh, healthy, plant based food using real, whole ingredients. Check out our website here for a full menu list!
Read More
Location: 24 Erie Street, Stratford N5A 2M4
Phone: 519-301-3213
Website: groundedvegancafe.com/
---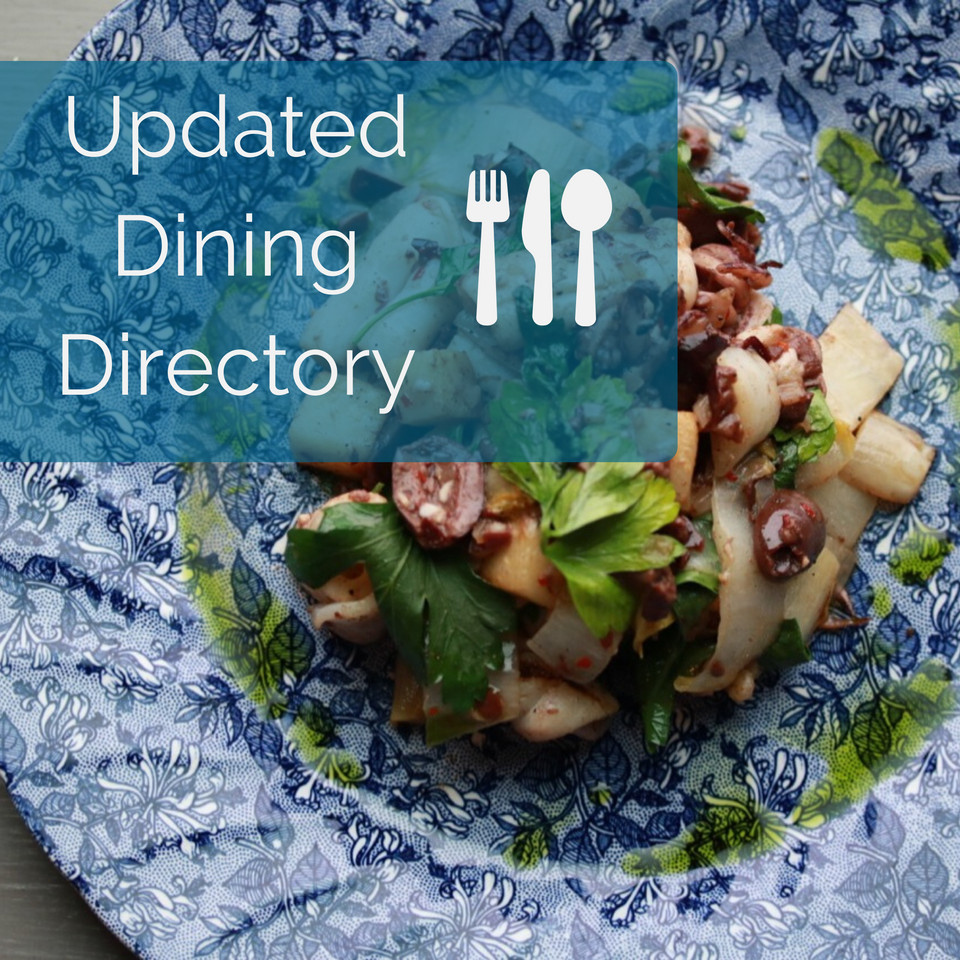 Head to the link for our most up-to-date information on which dining options in Stratford -- including hours of operation, services available (delivery etc.), patio or indoor dining, etc.…
1 week ago