That perfect place….
How many beautiful wedding scenarios can you think of? Imagine exchanging vows at an intimate outdoor summer wedding on an island on the Avon River as swans glide by. Or a sweet celebration at Christmastime with a handful of close friends in a heritage B&B. What about the charm of a pastoral wedding in a beautiful grove of trees, with an Amish carriage ride, and a banquet under the stars created by a master chef using local foods?
Stratford combines natural beauty and charm with the magical, joyful aura of the theatre; what other place in the world whispers romance like our town?
Meet Your Maker is a boutique devoted to independent, handmade, small-batch, artisanal goods, with a tiny 160 square foot gallery at the back which showcases Contemporary …
Read More
Location: 62 Wellington Street, Stratford N5A 2L2
Phone: 519-271-0676
Website: meetyourmakergallery.com
---
Gallery Stratford is one of Ontario's longest operating public art galleries and has been a significant contributor to the cultural heart of South-western Ontario since …
Read More
Location: 54 Romeo Street, Stratford N5A 4S9
Phone: 519 271-5271
Website: gallerystratford.on.ca
---
The Stratford Concert Band is a community organization that rehearses each Wednesday evening and performs three major series concerts in November, February and May along with …
Read More
Phone: 519-301-2516
Website: stratfordconcertband.com
---
The Justin Bieber Exhibit "Steps to Stardom" drew over twenty thousand people in its first year, and is the go-to place for Beliebers worldwide. In February 2019 …
Read More
Location: 4275 Huron Road West, Stratford N5A 6S6
Phone: 519 393-5311
Website: stratfordperthmuseum.ca
---
Science Hill Country Club has been a family owned and operated business since 1986. We offer a licensed 18 Hole par 70 golf course and a trailer park with over 70 full service …
Read More
Location: RR 1, St. Marys N4X 1C4
Phone: 519-284-3621
Website: sciencehillgolf.com
---
At The Green Room you will find a wide variety of fashions, styles, and famous name brand such as: Hunter Boots, Matt & Nat, Pixie Mood, HUE, Toms, elita, MONDOR, and …
Read More
Location: 40 Ontario Street, Stratford N5A 3G8
Phone: 519-271-3240
Website: greenroomstratford.ca
---
The Stratford Concert Choir is an 90+ voice community choir committed to the presentation of the best of the classical choral repertiore. Our director, Ian Sader, is a world-class …
Read More
Location: 26 Earl Street, Stratford N5A 6G2
Phone: 519 273-9292
Website: stratfordconcertchoir.com
---
For over 100 years, Samsonite has continued to leverage its craftsmanship and heritage as an innovator, to create unique solutions for the sophisticated traveler. By identifying …
Read More
Location: 305 C.H. Meier Boulevard, Stratford N5A 4H0
Phone: 519 271-7962
Website: samsonite.ca
---
The Swanson's Difference Swansons Jewellers has been serving Stratford and area for over 65 years offering its customers a vast range of services and products including …
Read More
Location: 83 Ontario Street, Stratford N5A 3H1
Phone: 519 271-3131
Website: swansonsjewellers.ca
---
The Blyth Festival's 2019 Season runs from June 12 to Sept. 28, with a total of five plays, including two world premieres.
Read More
Location: 431 Queen Street, Blyth N0M 1H0
Phone: 519 523-9300
Website: blythfestival.com
---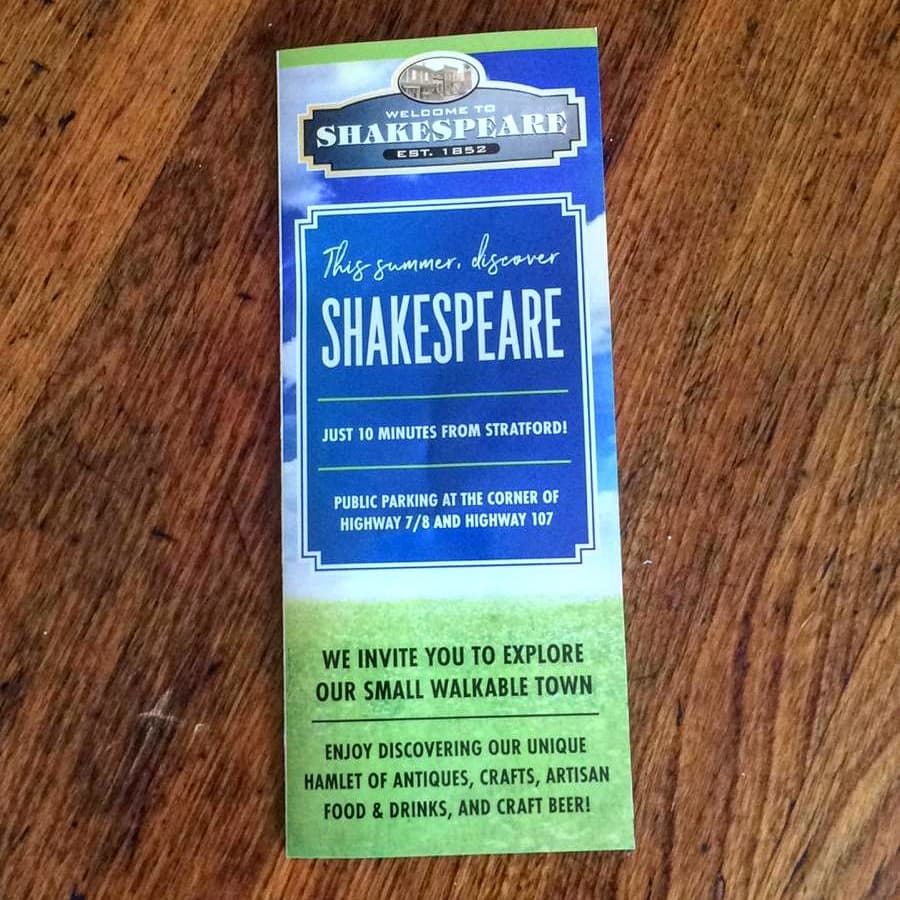 They have arrived! Come check out what Shakespeare has to offer!🙂 #thebritishtouch #perthcounty pic.twitter.com/r9kxt0ALAy
5 days ago