That perfect place….
How many beautiful wedding scenarios can you think of? Imagine exchanging vows at an intimate outdoor summer wedding on an island on the Avon River as swans glide by. Or a sweet celebration at Christmastime with a handful of close friends in a heritage B&B. What about the charm of a pastoral wedding in a beautiful grove of trees, with an Amish carriage ride, and a banquet under the stars created by a master chef using local foods?
Stratford combines natural beauty and charm with the magical, joyful aura of the theatre; what other place in the world whispers romance like our town?
Explore the area's rich heritage in the James Anderson Gallery or discover your local roots. Genealogy and local history are our specialties! Open Monday to Saturday. …
Read More
Location: RR 5, 4273 Line 34, Stratford N5A 6S6
Phone: 519 271-0531 x259
---
The St. Marys Golf & Country Club is family owned and operated 18-hole championship golf course and special event facility located only 15 minutes from downtown Stratford. …
Read More
Location: 769 Queen Street East, St. Marys N4X 1G2
Phone: 519-284-3704
Website: stmarysgolf.com
---
Selling all things music related, records, band T's, biographies, videos, cassettes and cds. New & vintage audio sales.
Read More
Location: 42 Erie Street, Stratford N5A 2M4
Phone: 519-801-5421
Website: soundfixation.ca
---
Don't miss the best patio in town! Our "alley" is a quiet, secluded, and hidden gem. We are located directly behind the Avon Theatre, steps from market square. …
Read More
Location: 34 Brunswick Street, Stratford N5A 3L8
Phone: 5192715645
Website: keystonealley.com
---
The Swanson's Difference Swansons Jewellers has been serving Stratford and area for over 65 years offering its customers a vast range of services and products including …
Read More
Location: 83 Ontario Street, Stratford N5A 3H1
Phone: 519 271-3131
Website: swansonsjewellers.ca
---
Gallery Stratford is one of Ontario's longest operating public art galleries and has been a significant contributor to the cultural heart of South-western Ontario since …
Read More
Location: 54 Romeo Street, Stratford N5A 4S9
Phone: 519 271-5271
Website: gallerystratford.on.ca
---
The Canadian Baseball Hall of Fame and Museum is located in St. Marys, Ontario. We have a 32 acre site with four baseball fields, walking trails and a fantastic museum. We …
Read More
Location: 386 Church Street South, St. Marys N4X 1C2
Phone: 519 284-1838
Website: baseballhalloffame.ca
---
Constructed in 1854 for one of the town's first settlers, this heritage limestone house has served as a community museum and local history research centre for over 50 …
Read More
Location: 177 Church Street South, St. Marys N4X 1A9
Phone: 519 284-3556
Website: stmarysmuseum.ca
---
OPEN KITCHEN Cooking Classes for the Dedicated Home Cook & Food Lover SPRING | SUMMER | FALL | WINTER 2019-20 Welcome to our Open Kitchen! Spring and summer cooking classes …
Read More
Location: 192 Ontario Street, Stratford N5A 3H4
Phone: 519 271-1414
Website: stratfordchef.com
---
The candles are lit; the oil is warmed ... now, all we need is you! The Spa Near the Tracks (formerly known as e-spa), is conveniently located in the heart of Stratford's …
Read More
Location: 20 Cooper Street, Stratford N5A 1X4
Phone: 519-272-1293
Website: thespanear.ca
---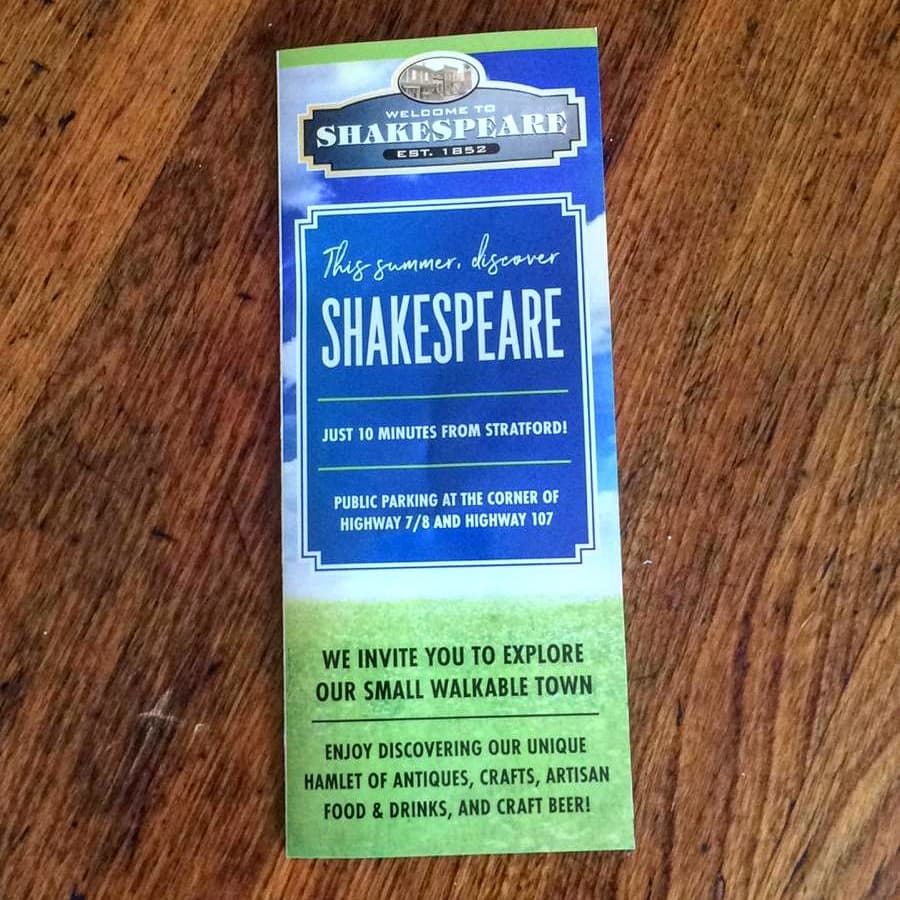 They have arrived! Come check out what Shakespeare has to offer!🙂 #thebritishtouch #perthcounty pic.twitter.com/r9kxt0ALAy
5 days ago